Paintless dent repair restores the look of your car without the need for expensive and lengthy collision repair shops. Our highly trained craftsmen have the tools and experience to remove dents and dings, big and small at a fraction of what you would expect to pay.
6412 Market Street
Ph: (910) 799-9963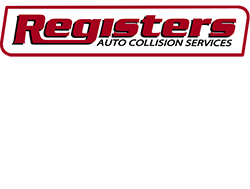 5548 Carolina Beach Road
Ph: 910.395.1780


We are a little hidden away, located behind Pat's Tire and Auto Service at 5009 Carolina Beach Road, but when you find us—you'll be glad you did. Eddy's Hot Rodz And Collision can restored just about any car to its former glory, whether you've been involved in an accident, age and the weather has taken a toll on your car or you want to restore a classic automobile. We are the auto restoration experts.
5009 Carolina Beach Road
Ph: 910-833-5473

Gerber Collision and Glass
— 8125 Market Street • Ph: 910-686-6233
Parker's Collision Center
— 5340 Ringo Drive • Ph: 910-791-7302
Port City Collision
— 6101 A Market Street • Ph: 910-798-6151
Registers Auto Collision Services
— 5548 Carolina Beach Rd • Ph: 910-395-1780
Registers Auto Collision Services—Hampstead
— 15744 Us Highway 17 N • Ph: 910-270-1080